The Maharajmata Suite or the queen's room in Hari Niwas palace is the fascinating dimension occupied by Maharani (later Maharajmata) Tara Devi, which has been preserved almost exactly as it was when she resided there.
The early century stairs with the period photographs on the wall next to stairs. These photographs include some beautiful paintings and portraits.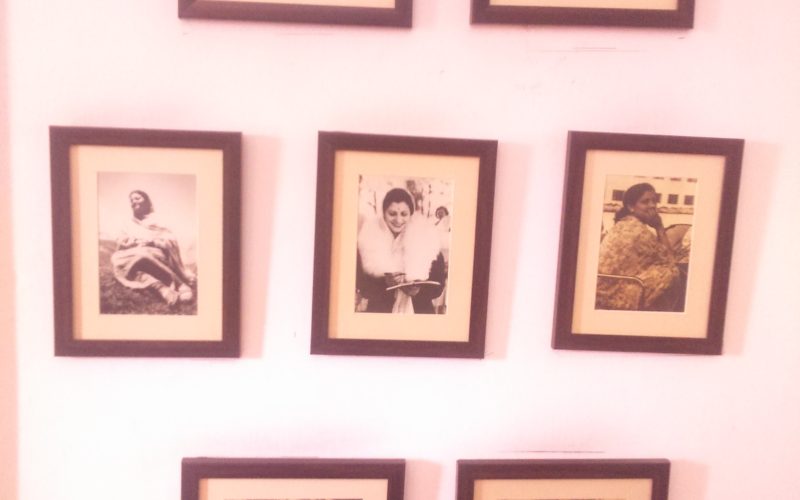 The Queen's room is next to Karan Singh's library. The room is fully spacious hall with single bed covered with silver bedspread. There's a fireplace inside the room to keep the warmth in winters. The dressing table of Maharani Tara Devi also there in a perfect condition. There is a portrait of Queen Victoria in the wall opposite to the entrance of the room which shows that the Maharajmata Tara Devi is probably admire and respect her a lot.
Read also: 6 Museums in Jammu You Probably Didn't Know About
The room gives view of the park through its window and next to the window there's a table with the golden tea set. Even the dressing table and some other amenities are still there in a good condition. The caretaker there played a good role in preserving these important historical goods. There are some designer dresses in queen's dressing room and couple of designer footwear.
The air-conditioned washroom still has the Yardley soap of those times. May be it is the last soap the queen has used. Yardley of London is an international English-based company and one of the oldest firms in the world to specialise in cosmetics, fragrances and related toiletries products.
There are some expensive perfume bottles which is not available nowadays. Might be an expensive gift from a closed fellow or loved one.
The room will make you feel the touch to historical royal times. Being inside is a complete different feeling which one can't describe in words properly. This is a must visit place you should definitely not miss it.
[Originally posted here]