Maharaja Gulab Singh, the founder of the J&K state was a general in Maharaja Ranjit Singh's Khalsa army.
During the expedition of Multan one of Maharaja Ranjit Singh's commanders approached the fort single handedly to explode its wall, but got unfortunately killed.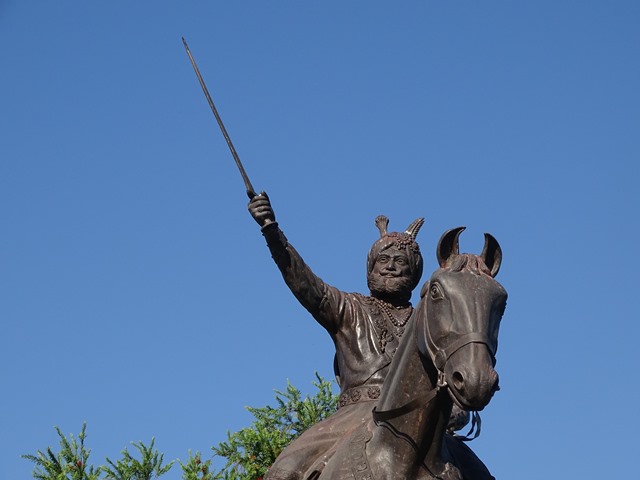 The dead body of the commander was likely to fall in the hands of the enemy as its retrieval was almost impossible.
Despite all, the Maharaja insisted on retrieving the body. The Maharaja overruled his senior commanders' advice of not undertaking the almost impossible task. He also wanted a message to his soldiery of his commitment and concern for his fallen heroes.
When no one came forward for this undoubtedly a highly risk prone task, Mian Gulab Singh Dogra volunteered.
Read also: Some Interesting Facts about  Maharaja Gulab Singh
Showing a rare act of bravery and agility, Gulab Singh was able to bring back the dead body in the face of intense bursts of fire.
This rare act of bravery, of course, enhanced the esteem of the famous Dogra which helped him subsequently to gain the Rajaship of Jammu in 1822.