11.86 MGD water deficit in twin cities
Jammu and Srinagar cities require 116.22 millions of gallons per day (MGD) water. The installed capacity is 104.36 MGD, leaving a deficit of 11.86 MGD
The urban centres require 74.80 MGD water. The installed capacity is 33.78 MGD, leaving a deficit of 41.02 MGD
The rural areas require 147.72 MGD water. The installed capacity is 92.13 MGD, leaving a deficit of 55.59 MGD


---
With an average 40 per cent of the non-revenue water loss during the distribution process, J&K is heading for a drinking water crisis within a decade unless the management practices are not improved significantly.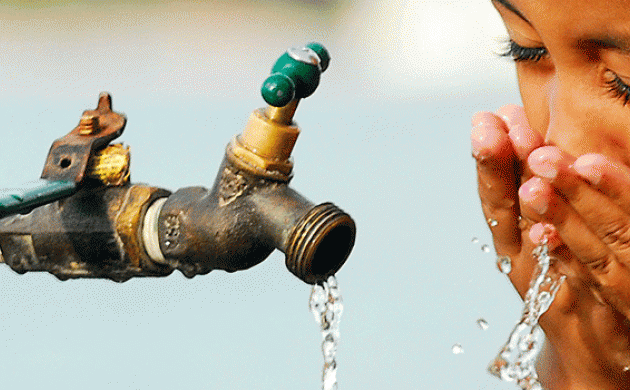 The non-revenue water is water that has been produced and is lost before it reaches households, either due to leaks or theft by consumers.
Neglected by planners for years, senior officials of the public health engineering (PHE) department and the Economic Reconstruction Agency (ERA) maintain that it would require an investment of more than Rs 1,500 crore to replace the worn-out and defunct supply infrastructure in major towns and urban centres.
Internationally acceptable figures of the non-revenue water are 15 to 20 per cent.
A senior official of the PHE department said failure to plug leaks in the distribution network, installation of flow meters and pressure gauge gadgets, supervisory control and replacement of old pipes and installation of meters were the main factors for the huge loss of water during distribution.
"Studies carried in some selected areas have disclosed water loss of up to 40 per cent and more. The main reason is the damage caused by people and old worn-out infrastructure. Illegal connections and wastage of water by consumers is another factor. It cannot continue like this anymore," the official added.
Moreover, the increase in population in towns and Jammu and Srinagar cities has led to unplanned development with the demand for water increasing.
"The problem is there. We are working on a Rs 350-crore plan to replace the water distribution network in the capital cities with the help of Asian Development Bank. The project will be starting from Jammu and will be extended to other towns later. It is a long-term project and could take years to complete," said Satish Razdan, chief executive officer (CEO), ERA.
The focus will, however, remain on the areas where the water supply has been affected by climate change and unplanned development.
Read also: PHE to install water meters to stop water wastage in Jammu & Kashmir
PHE department chief engineer AK Gandotra said: "We recently had a detailed meeting with the state administration on plans to increase the capacity and reduce losses. In 2017, about 150-km-long pipe network was changed in Jammu urban centre, which has improved the distribution system."