International wushu player of J&K Surya Bhanu Pratap Singh, who registered an emphatic quarterfinal victory over his Philippines rival in the men's 60-kg category on Tuesday, lost the semifinal bout against Erfan Ahangarian of Iran after suffering an injury in the ongoing Asian Games at Jakarta-Palembang (Indonesia) on Wednesday.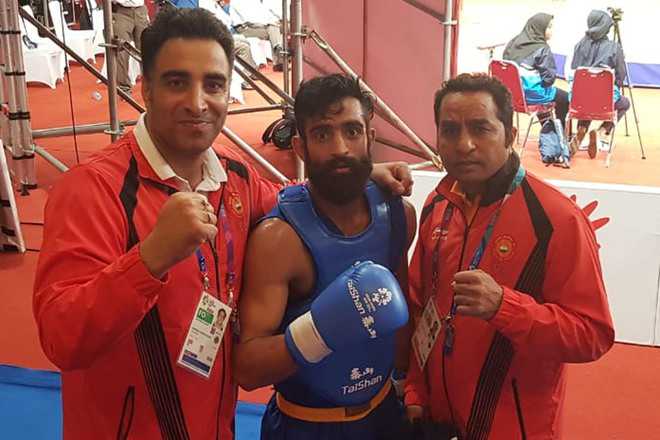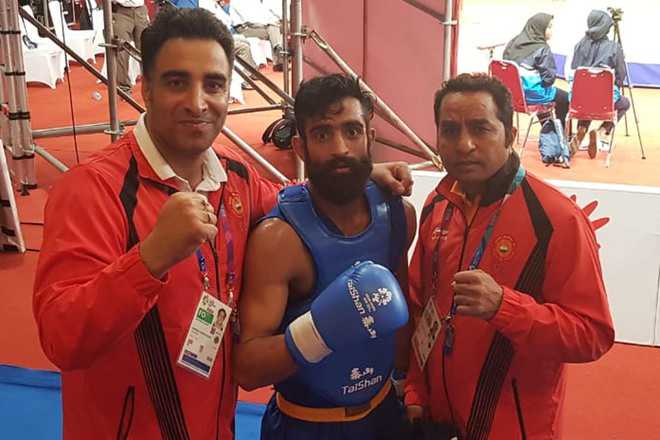 It was during the bout that the Jammu lad suffered injury on his right leg. "Bhanu suffered injury in his right leg during the bout. But he never gave up and played till the end."
"I am really proud of his performance in the prestigious sporting event," Kuldeep Handoo, national wushu coach, told to online media from Indonesia. The Indian wushu contingent is also being led by Handoo of J&K.
"This is the best performance from the Indian wushu team in the Asian Games history. Naorem Roshibina Devi, Santosh Kumar, Surya Bhanu Pratap Singh and Narender Grewal have assured bronze medal for the country," Handoo said.
Read also: Jammu girl to represent India at Asian Games
Though Bhanu Pratap, a resident of Muthi town, was not able to reach the final round to win gold/silver medal, he has brought laurels to the state by contributing a bronze medal in the medal tally for India.
Before him, Chain Singh won a bronze medal in 50 m rifle in men's team event of the Asian Games in Incheon (South Korea) in 2014. Singh shot a total of 441.7 points to finish behind Chinese shooters Cao Yifei and Zhu Qinan.