We can't imaging our lives without mobile phone these days. But mobile phone became a part our lives in J&K very late. Nobody had mobile phones in the state before 2003.
During such times, it was the then Prime Minister Atal Bihari Vajpayee, who gave green signal to mobile phone services in the state.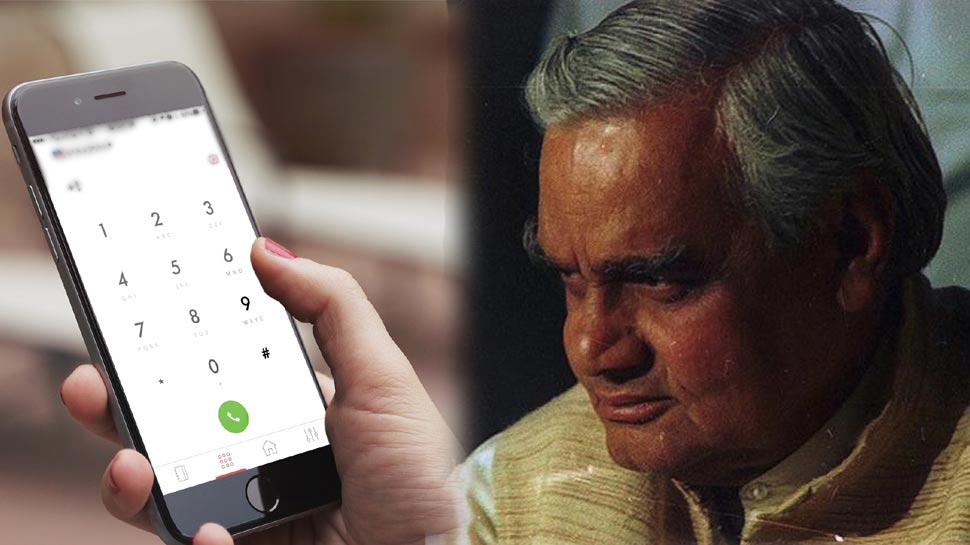 Once the services were started, the first telephone call was made by the erstwhile Chief Minister, bereaved Mufti Mohammad Sayeed, from Srinagar to the Prime Minister's office in month of August 2003.
"I am happy that the promise I had made has been fulfilled today," Vajpayee said.
"On August 15, I had said that Jammu and Kashmir's atmosphere is changing, and the launch of mobile services is a step in that direction," he said.
He said that bringing a connectivity revolution in the country was a matter of top priority. Even the golden quadrilateral road programme was a step in this direction.
"We want to take the railways to the Valley so that commuting becomes easy," Vajpayee said.
Bharat Sanchar nigam Ltd's cellular services are being rolled out in J&K in a phased manner, starting with Jammu, Srinagar and Katra.
The PM had said these words at a function later,
"…the mobile services were not just for the elite and affluent, but had been effective in reducing distances and bringing people closer…
…I am happy that the promise I had made has been fulfilled today…"
Strangely, it was around this time of the year, when he had said these words.
Telecom industry leaders today termed the former prime minister as father of modern telecommunication in the country.
Read also: Atal Bihari Vajpayee: 5 things Jammu & Kashmir will never forget
According to Bharti Enterprise Chairman and founder of Bharti Airtel Sunil Bharti Mittal,
"…he was a great economic reformer and can truly be called father of modern telecommunication in the country, having ushered in the National Telecom Policy in 1999, which helped the industry overcome some of its toughest early challenges"
According to Member of Parliament Rajeev Chandrasekhar, who earlier owned BPL mobile service company,
"…Vajpayee was responsible for opening up the telecom sector and giving policy impetus to expand telecommunication sector in the country…
…the telecom policy of 1999 released by the NDA government under Vajpayee paved the way for structural reforms in the sector, leading to unprecedented growth of mobile subscribers, introduction of fierce competition into the mobile telephony sector, and deep-rooted reforms in the regulatory regime, which was followed up by the amendment of the TRAI Act in 1999…"
The new telecom policy 1999 allowed companies to provide mobile services on revenue share basis instead of fixed fees that mobile companies had to pay for providing mobile services.