Justice Gita Mittal, the acting Chief Justice of Delhi High Court, has been appointed as the Chief Justice of Jammu and Kashmir High Court on Saturday. With the appointment, she became the first woman to be appointed as the Chief Justice of J&K High Court.
The notification for the appointment of Justice Mittal stated: "In exercise of the powers conferred by Section 95 of the Constitution of Jammu and Kashmir, the President is pleased to appoint Kumari Justice Gita Mittal, judge of the Delhi High Court, to be the Chief Justice of the Jammu and Kashmir High Court with effect from the date she assumes charge of her office."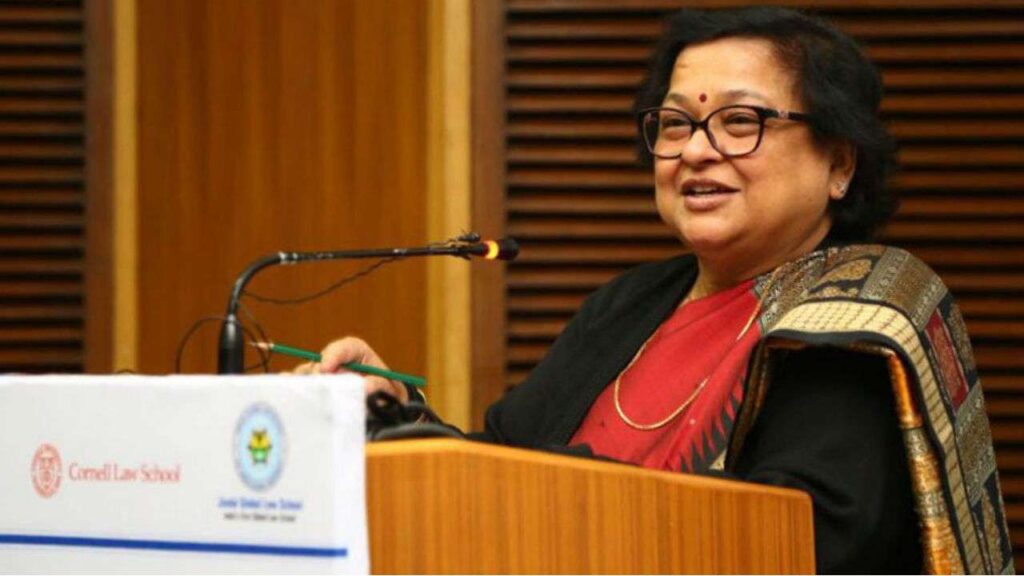 So here are some points to know about the first woman Chief Justice of Jammu and Kashmir High Court:
1. An alumna of Campus Law Centre, Delhi University, Justice Mittal began practicing in 1981. She was appointed as an Additional Judge of the Delhi High Court in  July,  2004, and was confirmed in  February,  2006.
2. In 2008, the Lady Shriram College (LSR) for Women in Delhi awarded her the Distinguished Alumna Award. Mittal received the prestigious award from the then Vice President of India Mohammad Hamid Ansari.
3. She has written on various issues and topics including protection of human rights, impact of religion and culture, death penalty, environmental laws and issues.
4. Justice Mittal, who took over as Acting Chief Justice after the retirement of Justice G Rohini in April last year, introduced many welcome changes in the functioning of the Delhi High Court.
Read also: Here is what we know about the first woman judge of Jammu & Kashmir High Court from Jammu & Kashmir 
5 She is the first woman from the field of law and justice to be conferred the Nari Shakti Puraskar, India's highest civilian honour for women. She received the award from President Ram Nath Kovind in 2018. The Nari Shakti award is presented for exemplary service to the cause of upliftment of women.
6. She is the chairman of the court committees on the Delhi High Court's Mediation Centre which deals with the sexual offence cases and child witnesses.
7. She is widely known for her Vulnerable Witness Courtroom Project that she designed for the Delhi trial courts initially. Later, Delhi became the first city to have the witness protection set-up. Justice Mittal was the chairperson of the committee who designed to provide protection, privacy, confidentiality and comfort to vulnerable witnesses in an in-camera atmosphere' in sexual offence cases.
8. Justice Mittal was once invited by Pope Francis to the Vatican City to deliver a speech at the summit of Judges and Prosecutors on Human Trafficking.