Despite lacking infrastructure, Jammu has produced another champion in the field of mountain climbing.
Meet Shivani Charak, a student of GHSS Domana who has been selected by the Indian Mountaineering Foundation (IMF), New Delhi, to represent the country in the first-ever sport climbing competition at the 18th Asian Games slated to be held in Jakarta (Indonesia) in August this year. Shivani is a part of seven-member team.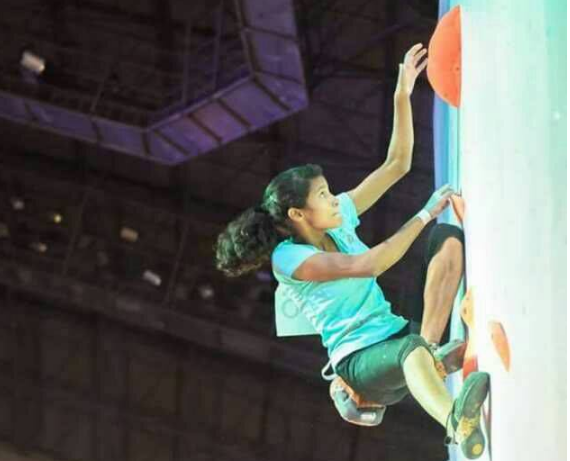 Shivani is the first sport climber and overall fourth sportsperson from J&K to compete in the Asian Games.
Shivani's is a plausible feat keeping in mind that the state lacks climbing infrastructure to prepare for national and international-level competitions.
Talking to The Tribune, Shivani said
"It is always a great feeling to represent the country in any international competition…There are many other promising climbers in our state but no infrastructure is available for them which is really unfortunate. Apart from that, there is no financial help from the government"
Read also: You cant be a proud Dogra if you dont know about Mian Dido
She thanks her family saying that it was solely due to their efforts and funding, she could participate in the Asian Cup held earlier at Bangkok.
The climber, however, appealed to the government to provide adequate infrastructure to sportspersons besides monetary help to players for participation in international competitions.