According to news report by Greater Kashmir, the police has closed the investigation in all the cases of reported braid chopping incidents in Jammu province.
Only three open FIRs were registered in the province against mysterious braid chopping incidents reported between August and November last year. According to SHO Bhaderwah, Muneer Khan, police had to close the investigation in the case after failing to find any crucial evidence, and hence presented Ikhtaami in the court of law.
Among 201 alleged incidents of braid chopping in Jammu region, the victims ranged between a 12 year old girl and a 71 year old woman.
In the province, the highest number, 69, of cases were reported in Jammu district alone. The least number of cases, ie 4, were reported in Ramban district of the province.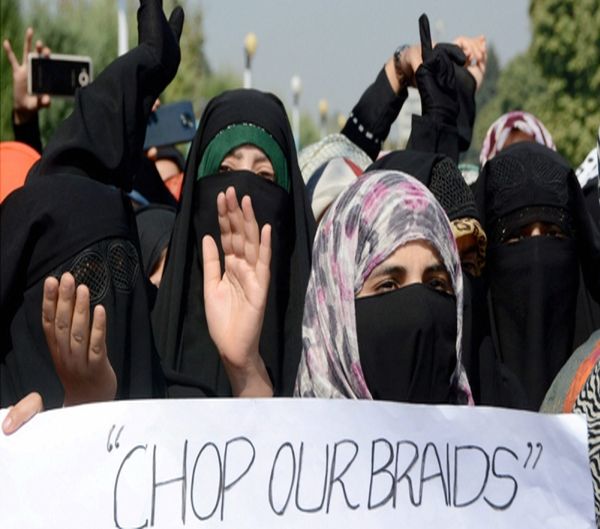 Read also: Jammu: Ghosts who were more popular than braid choppers
Of total 201 victims, only three people from Ramban, Bhaderwah and Assar approached police for registration of FIRs against the mysterious hair choppers.
On the contrary, in Kashmir province, 174 FIRs were registered in braid chopping incidents and three people were held for their involvement in two separate cases. Challan was produced in the court of law in both the cases.
While the events were neglected, being considered nothing more than mass hysteria and 'super natural activity' in Jammu, police in the valley went ahead and announced reward on clue of braid choppers. When the incidents increased in the valley, CM Mehbooba Mufti called it an attack on women's dignity. The separatists and their followers went on to blame the armed forces for this 'conspiracy' and even called for shutdowns.
Isn't it better that police, here, closed the investigation to focus on other matters of greater concern than believing in conspiracy theories and hearsay! Obviously! there may be some, who'd like to believe otherwise.