Age is just a number and numbers don't make a man, spirit does! It has been proved by Ms Rakkhi from village Badali of Udhampur. 87 years old, almost a nonagenarian, Ms Rakkhi has taken up a tough job of constructing a toilet for her family single handedly.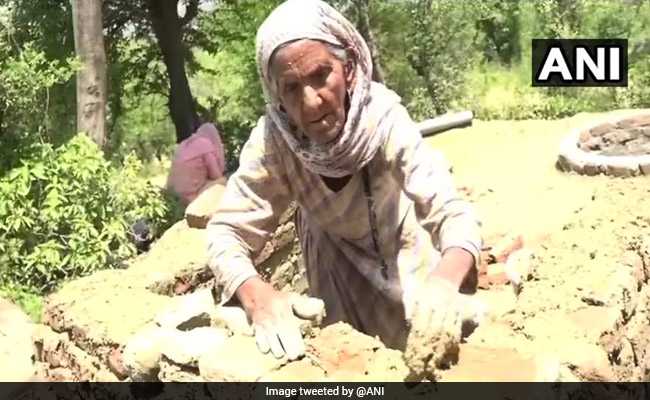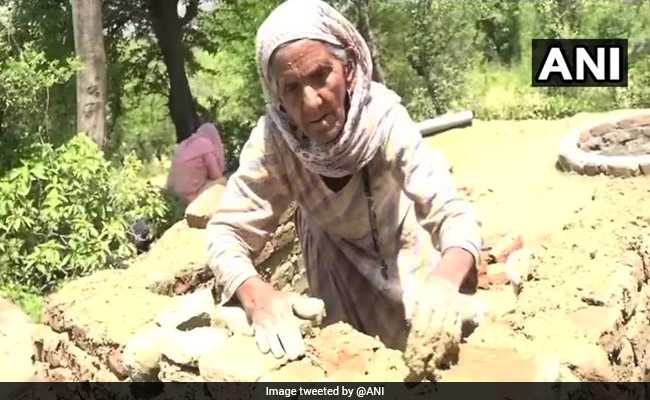 It was in an awareness camp, in her village, that she got to know about the ill effects of open defecation. This camp organised by district administration encouraged her to get a toilet for her family.
It turns out that she is unable to hire a mason, so she decided to erect the toilet by her own bare hands. Her son fixes mud for her while she lays bricks. She has even given herself a deadline of no more than a week to finish the job, which could be herculean for many of her contemporaries.
Rakkhi says,
"I want everyone to use the toilet as defecating in open gives birth to all sorts of diseases. I am poor and don't have money to build a toilet, hence decided to build the toilet with my own hands without any constructed tool or help. My son made the mud for my toilet after which I levelled the bricks and did the masonry work"
Impressed by her endeavours, the Deputy Commissioner of Udhampur has also promised to help her finish the job. He has lauded the granny's saying,
"It is time for people to change their mindset. I was shocked to know that an 87-year-old woman is building the toilet herself without any help. I salute the spirit of the woman and everyone should learn a lesson from her"
Read also: No age limit for learning: 93 years old learns to read and write in Doda
People should Ms Rakkhi should not only be rewarded for the novel job they're doing, their stories should be circulated and promoted by governments so that they may inspire others who consider themselves old or neglected. Ms Rakkhi is an epitome of the undying spirit with us which we fail to acknowledge some times.
( With inputs from online reports)