Sending out a strong message against open defecation, salaries of around 600 government employees in Kishtwar district of Jammu and Kashmir were stopped for not constructing toilets at their houses, an official said today.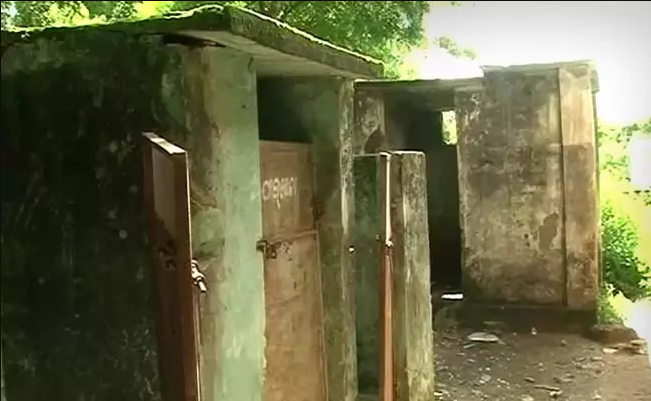 Angrez Singh Rana, district development commissioner, Kishtwar passed the order yesterday on receipt of a report submitted by Anil Kumar Chandail, assistant commissioner development, regarding non-availability of toilets in the houses of 616 state employees of Padder block, he said.
Jammu and Kashmir has achieved a target of 71.95 per cent with respect to the construction of Individual Household Latrines (IHHLs), verification and geo-tagging of units under the Swachh Bharat Mission.
Kishtwar has registered 57.23 per cent success in this regard. Leh and Kargil districts in Ladakh, Shopian in south Kashmir and Srinagar have been declared Open Defecation Free (ODF), while Anantnag and Pulwama, also in south Kashmir, are likely to achieve the ODF status by the end of April.
After receiving Chandail's report, the Kishtwar district development commissioner took serious note of the matter.
It is shameful and depicts the government in a bad picture. Being a government employee, our behaviour and way of living should serve as an example in the society for others to follow," the official said.
Talking about the ODF targets of various regions of the state, he said 98.64 per cent target has been achieved in Pulwama district, 98.43 per cent in Anantnag, 91.92 per cent (Kupwara), 84.53 per cent (Rajouri) and 72.95 per cent in Kulgam.
He added that 68.26 per cent target has been achieved in Doda, 67.59 per cent in Baramulla, 67.44 per cent (Bandipora), 66.74 per cent (Ramban), 64.21 per cent (Samba), 63.93 per cent (Jammu), 62.99 per cent (Budgam), 62.20 per cent (Ganderbal), 61.45 per cent (Poonch), 56.09 per cent (Reasi), 48.41 per cent (Udhampur) and 45.69 per cent in Kathua.