Former Indian cricketer Irfan Pathan has joined Jammu and Kashmir Cricket as the coach-cum-mentor of its senior state side for the 2018-19 season. Earlier, Pathan was playing for Baroda in Ranji Trophy. Now his job will be to coach the Ranji team of the state and take special coaching clinincs in various parts of the state. He will be occasionally joined by cricket legend and former captain of the Indian cricket team, Kapil Dev.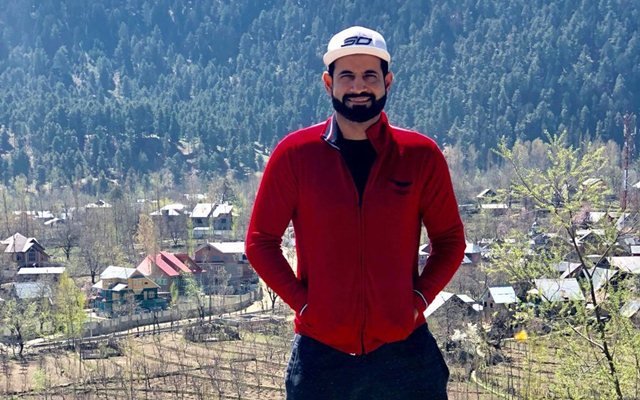 Here are some excerpts from various bites that Irfan gave to various news outlets about his new role:
On choosing J&K cricket team
Although there is a lot of potential in the state, there is also a lot of work to do here. I like to take challenges. I will not be limited to Jammu and Srinagar as I know there is so much talent in various small districts of the state. In the end, if I succeed in bringing atleast one player from the state to the national team, it will be a major achievement for me.
His advice to the youth
I am here for you and I will go to every district of the State to unearth the hidden talent. My job here is to help develop J&K cricket as mentor-cum-player. My most important suggestion to you is to always play with winning attitude. It is not only about big hundreds and number of wickets you take, even small contribution help your team win.
             Read also: How much sports infrastructure is needed in Jammu & Kashmir
Talking about his plans, he says
I have committed for one-year term with JKCA and it can go further depending on various factors including whether I have succeeded in for what I have come here. We have already started to work on the plan and soon we will set that in motion. J&K has got the talent and need is to give them platform and chance to excel.
His focus will be on various regions as he believes that
Most important thing is to give everyone fair opportunity to be part of J&K junior and senior teams. There will be talent hidden in small places. I have done my homework and will also be working with JKCA officials on this. I belong to Baroda and I have seen that talent comes from small places. Apart from Srinagar and Jammu we will go to each and every place to unearth talent.
About Working with Parvez Rasool
I know him quite well and working with him will be fun , it is very important for me to get along with the senior guys of the team in order to get best from the team eventually its all about the team.
(With inputs from online reports)