The sea of Basant Rath videos on social media and youtube seems to have subsided by now. So now we can focus on the changes he is bringing to the city and the state and not how he does it, as some people like to film him working.
According to his recent facebook uploads, some drastic measures have been introduced to facilitate the commuters of the city. Here is a brief introduction to them:
Reservation of seats for women and the disabled in passenger vehicles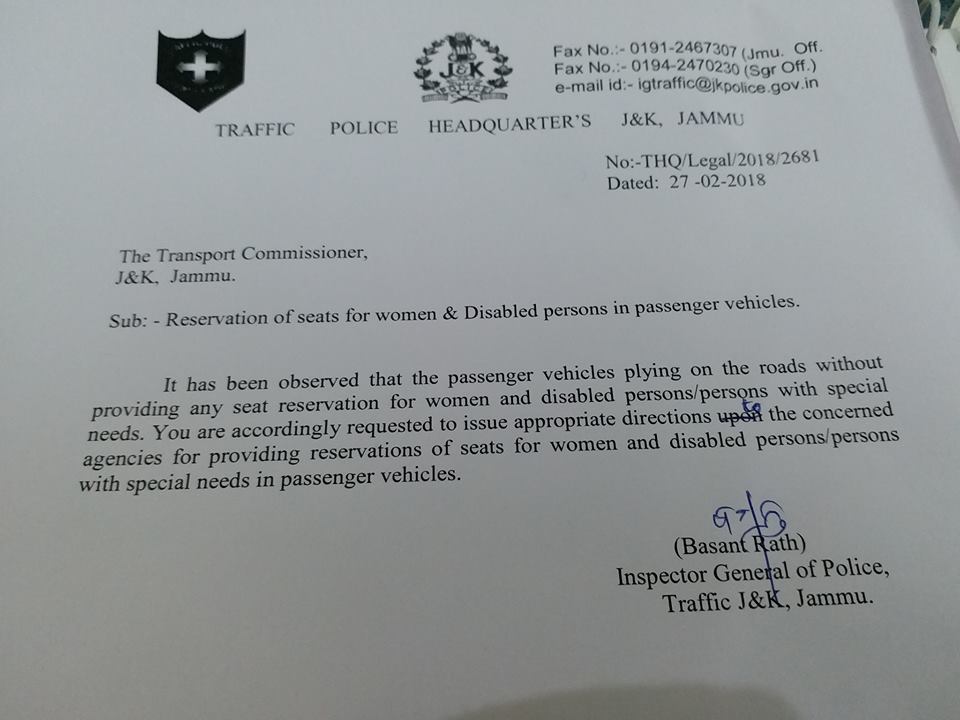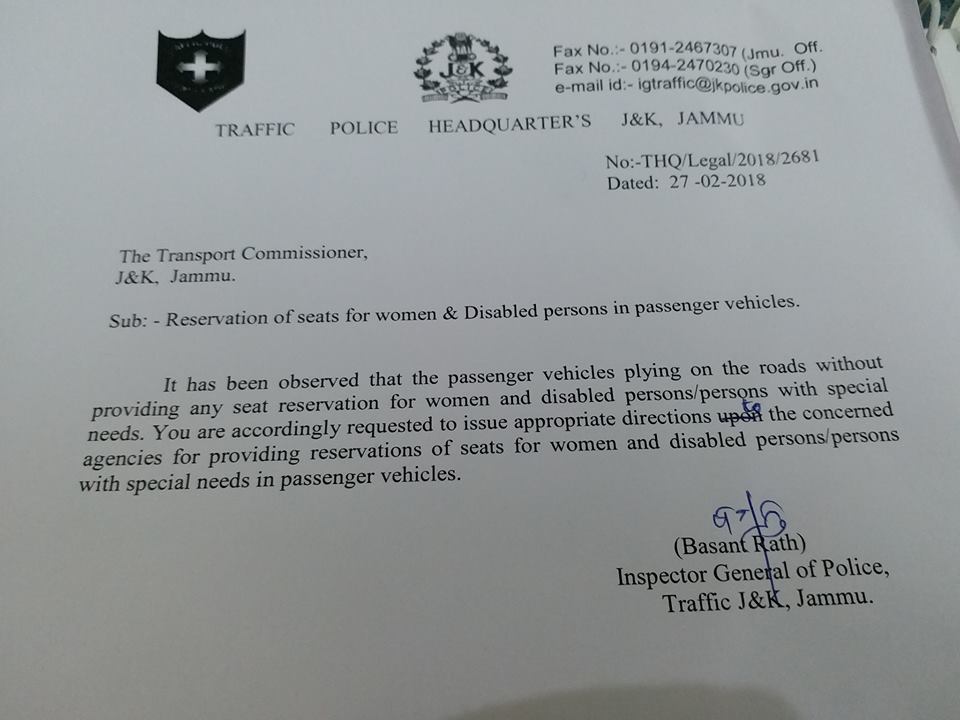 Display of fare list in passenger vehicles
The IGP has directed a number of SSP Traffic of J&K to see to it that proper fare list is pasted in prominent places inside passenger vehicles.
Auto rickshaws without meter
Auto rickshaws without meter
Read also: Meet Basant Kumar Rath – The Most Dabangg Super Cop Of Jammu & Kashmir