The shocking terror attack at the Jammu Sunjwan Army camp marked a somewhat gruesome beginning of the new year for Jammu. While combing operations are still going on at the Army camp, Jammu Virasat goes through the attack and neutralization operation.

Snapshot
:
Around 4:55 am on Saturday, militants entered from the rear side of Sunjwan army camp where family quarters are located
IAF para commandos were airlifted to Jammu from Udhampur after the attack
High alert has been sounded in Jammu and security has been beefed up around the city
Three terrorists have been neutralised
Congress asks PM Modi to step in, says 382 Army personnel killed since 2014
Chief of Indian Army Staff General Bipin Rawat to visit the Army camp once all terrorists have been eliminated
Five jawans and one civilian have died in the attack
The NIA team has arrived at the site
At least five Indian Army soldiers have been martyred and four militants gunned down till now since JeM lay a terror siege at Jammu's Sunjwan Army camp on Saturday early morning.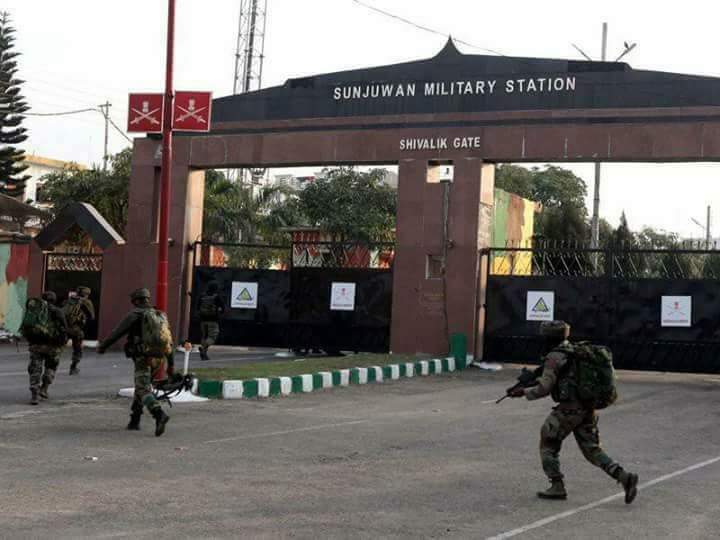 The martyred have been identified as Sub Madan Lal Choudhary, Sub Mohd Ashraf Nir, Hav Habibullah Qureshi, Naik Manzoor Ahmed and Lance Naik Mohd Iqbal.
As many as 10 people have suffered grievous injuries including six women- out of which a pregnant woman, who was shot in the back has delivered a baby girl and both are stable.
A flush-out operation is currently underway in what is being read as the deadliest attack since the Uri terror strike in 2016.
Meanwhile, Jammu and Kashmir Chief Minister Mehbooba Mufti chaired a high-level security meet in wake of the attack and visited injured soldiers at Jammu's Military Hospital.
#JammuAndKashmir Chief Minister Mehbooba Mufti chaired a high level security meeting in Jammu following attack on Army camp in Sunjuwan, the meeting was attended by J&K police, DGP SP Vaid and other security agencies pic.twitter.com/7OlWqJlw3B

— ANI (@ANI) February 10, 2018
Number of Jaish-e-Mohammed militants clad in army fatigues breached the army cordon around the camp during wee hours of Saturday and launched a major offensive against security personnel.
Lodged near the officers' residential quarters, Jaish terrorists engaged in an intense gunfight with Army personnel for over 30 hours.
IAF para commandos from the Army's Udhampur-headquartered Northern Command were airlifted to tackle the militants later in the day.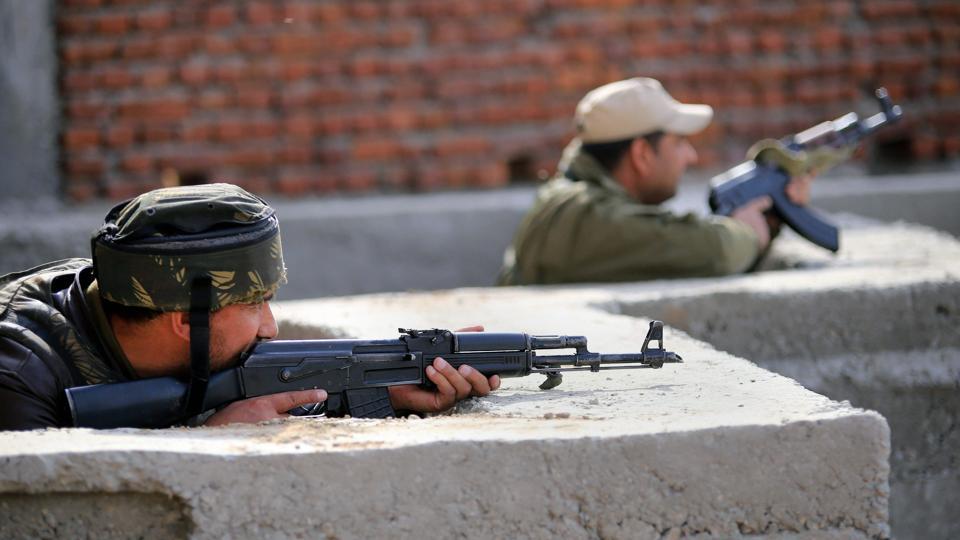 In wake of the attack, the Jammu and Kashmir Assembly too witnessed some ruckus on Saturday with BJP MLAs raising anti-Pakistan slogans and NC leader Akbar Lone responding with pro-Pakistan chants.
Here are the 10 updates on the Sunjuwan terror attack in Jammu:
All three terrorists were wearing army combat uniform and were heavily armed; AK-56 rifles, under barrel grenade launchers, ammunition have been recovered from them during the mop-up operations, the army said in a statement.
While no group has claimed responsibility for the attack, the police say they were possibly likely members of a squad of Jaish-e- Mohammad named after Afzal Guru, the parliament attack convict who was hanged in 2013.
Army chief Bipin Rawat reviewed the anti-terror operations in Jammu this morning as the encounter stretched into its second day.
Intermittent firing carried on through the day as the soldiers combed through the camp where the terrorist was supposed to be holed up.
The terrorists, who were on a suicide attack, had entered from the back of the camp, sources said. Around 4.55 am, the sentries noticed some suspicious movement and the sentry bunker came under fire. After a brief exchange of fire, the terrorists managed to enter the complex, the army statement said.
The Sunjuwan Army camp has over 150 houses in the campus. Most apartments were evacuated after the pre-dawn strike, but some women and children got injured.
A pregnant woman, who was injured in the attack, has delivered a baby girl after the doctors at the army hospital in Satwari managed to save her life. Rifleman Nazir Ahmed and his pregnant wife were injured in the firing at the family quarters of the armymen.
Among the injured is a daughter of a junior Army officer. A 14-year-old boy with gunshot wound to his head is fighting for his life.
Jammu was put on high alert and schools near the camp were asked to close down immediately. The army camp is close to two shopping centres and public schools.
There have been numerous attacks on police, paramilitary and Army camps in Jammu and Kashmir over the last two years. In April last year, three soldiers including a Captain, were killed in an attack in Kupwara. In September 2016, seven soldiers died and three terrorists were killed at an Army camp in Nagrota near Jammu, not far from the Sunjuwan camp.

The attack came days after intelligence had sounded an alert across the state over hanging anniversaries of terrorists Afzal Guru and Maqbool Bhat.
Why did such a serious technical security breach at a sensitive location go undetected or unreported? Perhaps more rigorous checks and technical upgradations are needs of the hour.