India's Kashmir fetish is not hidden from anyone. Invariably, Kashmir is shown as the face of entire J&K in popular media too. This year's Republic Day tableau from J&K is ready and as usual, is representing Kashmir again. While ignoring other cultures and entities of the state has become almost a norm at these parades another blunder has come to light.
Since yesterday, people have been sharing image of J&K's tableau and many are pointing to one glaring mistake, i.e. the spelling of Jammu in Devnagari script. It is written as जम्मु where it should have been जम्मू.
Watch Funny Video: Man Desperate To Marry – Funny Dogri Video
The same mistake has been committed before too. Here is the Republic day tableau Jammu & kashmir 2016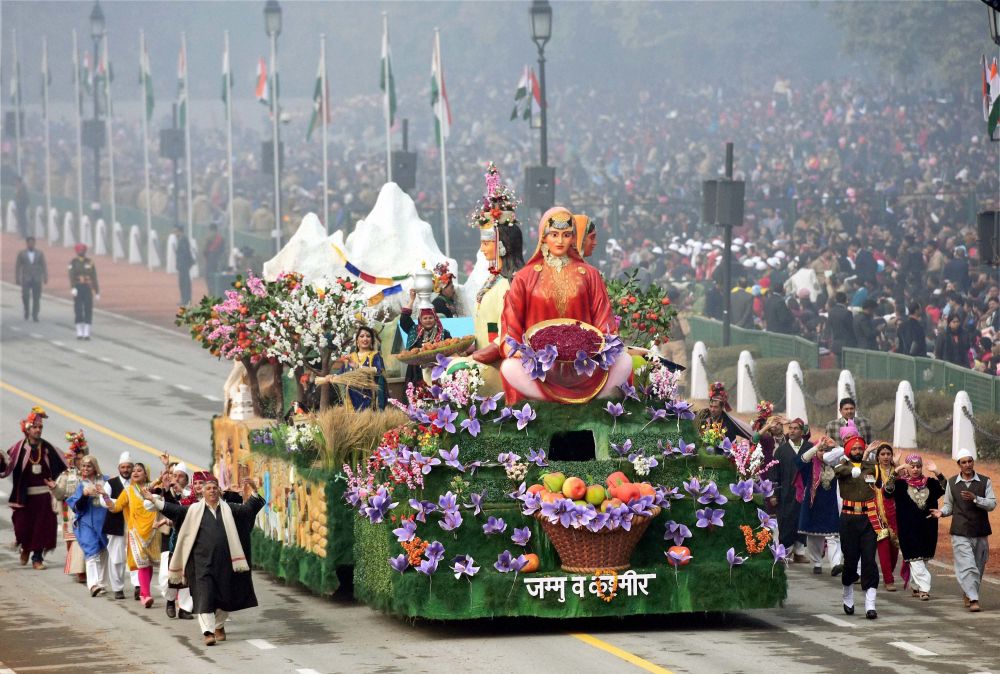 But it has never been the same. There have been times when Jammu was spelled right; whether it was highlighted (as in 2015) or not (as in this 2010 picture below)
Let us wait and watch and Jai Hind in advance.