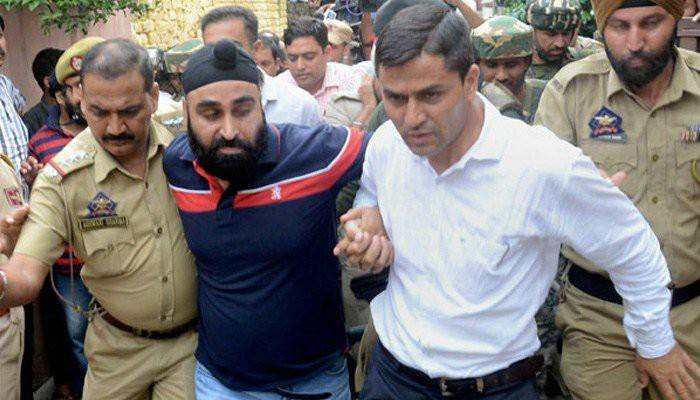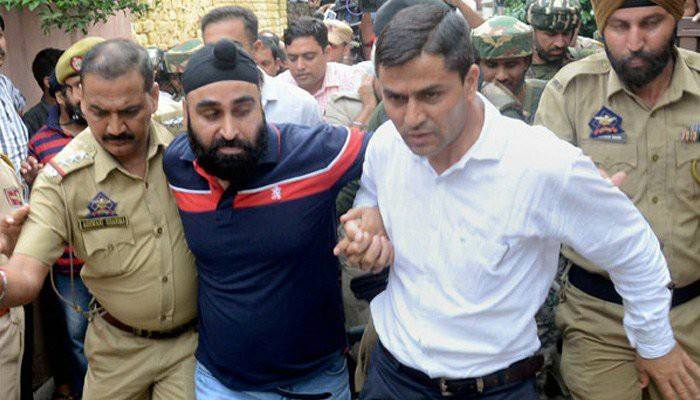 Here is what we know about the Separatist's  aide Devinder Singh Behal
---
Behl hails from Nowshera in the Rajouri district. He settled in Jammu some two decades ago.
In 2013, he visited Pakistan, where he was arrested for trying to go to Mirpur without permission.
Besides sharing dais with separatist leaders on several occasions, he often makes posts on the social media, accusing security forces of committing human rights violation in the Valley. After the death of Hizbul Mujahideen militant Burhan Wani in an encounter, Behl had put up posts supporting the separatists' demand for "Azadi". Read also : 

5 top reasons why Kashmir celebrated Pakistan's victory

The NIA probe as well as raids found a balance of Rs 35 lakh in his bank account. "For an advocate with not too much practice, Rs 35 lakh is a rather high level of savings. NIA will question him on the source of these funds," online media reports.
Behl has reportedly also hosted separatist leaders Mirwaiz Umar Farooq and Shabir Shah at his Jammu residence in the past.
In fact, in video clips of some of his speeches available on YouTube, Behal can be seen passionately raising 'azaadi' slogans and hailing 'martyrdom' of slain militants at their funerals, with the Pakistani flag visible in the background.
Behl who is a close aide of Kashmir separatist, Syed Ali Shah Geelani also heads the Jammu and Kashmir Social Peace Forum. He is also a member of the Hurriyat's legal cell.
NIA recovered 4 mobile phones, one tablet, electronic devices, incriminating documents & financial papers from Devinder Singh Behl's residence in Jammu.