An order has been passed creating 49 positions for Assistant Professors of Kashmiri Language and Literature in the land of Dogri!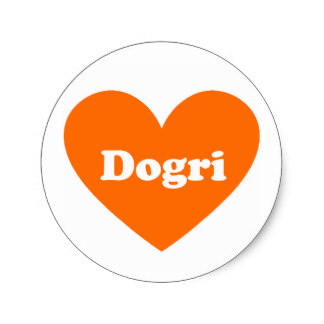 According to a news report by Daily Excelsior, the order has been given by the Department of Higher Education regarding Jammu division. The report also mentions that the number 399 HE of 2017, dated 04-07-2017, sanction has been accorded for conversion of 74 vacancies, out of 492 existing vacancies of Assistant Professors in Higher Education Department, as on date. While 49 vacant posts of Assistant Professors have been converted for Kashmiri Language/Literature, 25 others have been converted for Vocal/Instrumental/Classical Music.
Read also: Historical facts you didn't know about Baba sidh goria shrine at swankha
Daily Excelsior also reports that conversion of such a big number of vacancies of Assistant Professors has been done for facilitating introduction of Kashmir Language in the Government run Colleges across Jammu division.
Under the order, Kashmiri language will be taught in various government colleges of Jammu. The courses will initially be launched in colleges of Doda, Ramban, Gool, Kishtwar, Mahore, Arnas, Poonch, Rajouri and Bani.
Read also:  Stunning photos of femina miss India 2017s first runner up Sana Dua
A motive of appointing 49 Kashmiri Assistant Professors in 46 State-run colleges of the state implies enforcing Kashmiri on the entire Jammu division.
Meanwhile Dogri, the native language, is being taught in only 19 out of 46 colleges of the division.
It is pertinent to mention that Dogri is recognised under the 8th schedule of the Indian Constitution and has equal status as that of Kashmiri.
All other State Governments pay much attention to their local languages. In case of Jammu, the local language-Dogri do not get much attention. As a result the language fails to find a dignified place in the hearts of people.
A culture can exist only if it has its language and idiom intact. By ignoring language there is every apprehension that it may endanger both culture as well as language.
The people speaking the language therefore must do everything possible to preserve their mother tongue.